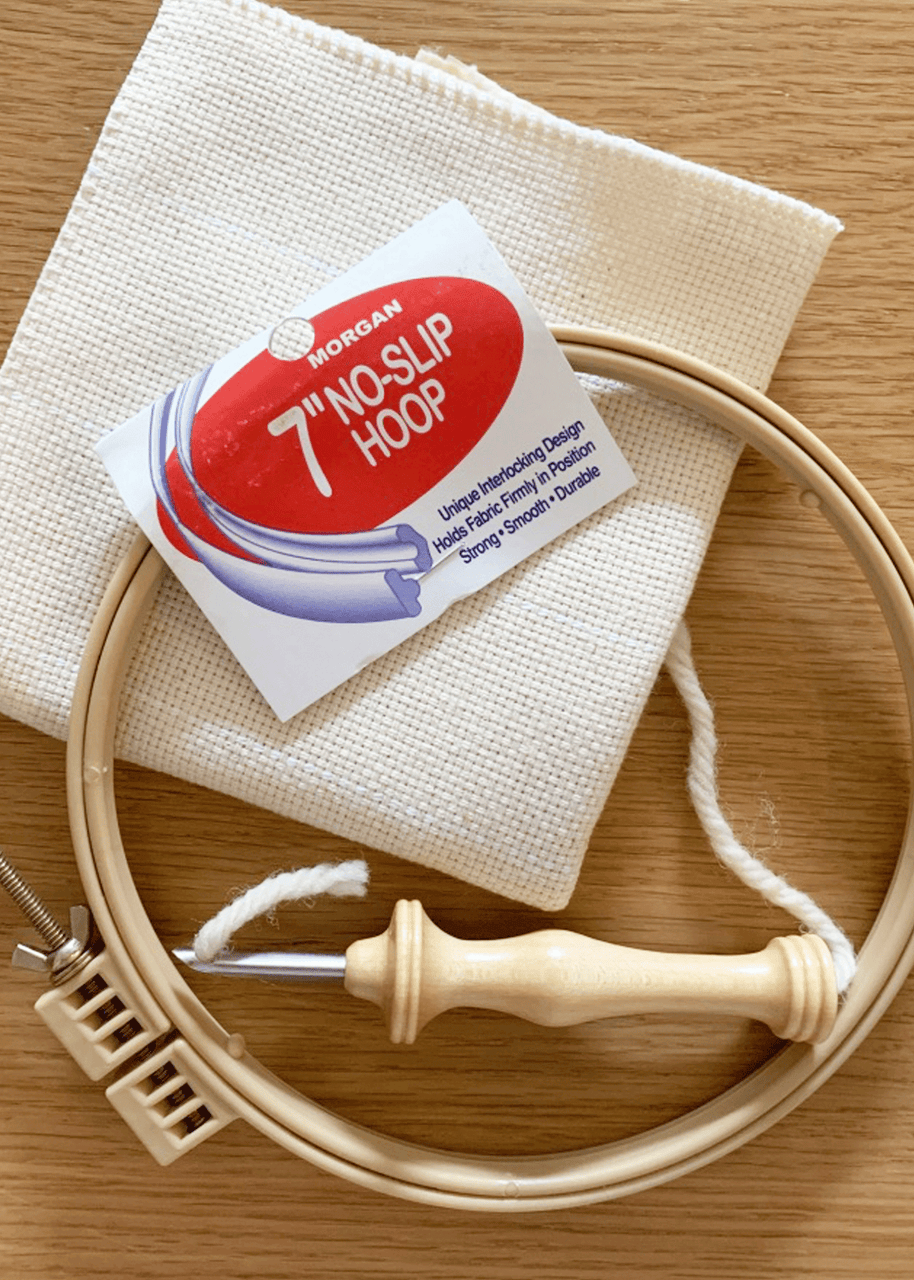 Monks Cloth is the most popular backing for punch needle embroidery and will work with all sizes of the Oxford Punch Needle that we include in our kits and workshops.
Monk's cloth is 100% cotton and has approximately 12 double threads per inch. There is a white line woven every 2 inches to help you position and centre your fabric on your hoop or frame.
We have precut the Monks Cloth into squares that are perfectly sized for the Morgan non-slip embroidery hoops. They come with an overlocked edge to prevent fraying.
Available sizes:
25cm x 25cm to fit 7 inch hoop
35cm x 35cm to fit 10 inch hoop
45cm x 45cm to fit 12 inch hoop