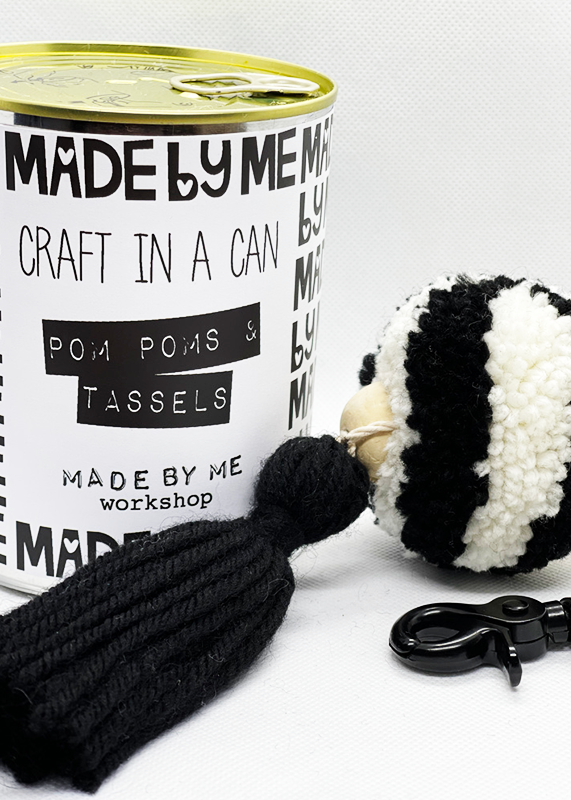 You CAN create perfect pom poms and terrific tassels with this kit!
Turn your poms and tassels into functional art pieces that you can use to decorate your handbag, home or house keys. Grab one for yourself, send one to a friend or get a group together to craft together online - we are happy to host a zoom party for you and your friends, just let us know! (this product ships for free in Australia)
What you'll get in your craft can:
1 x clover pompom maker - the best pom pom maker in the business!
1 x ball black wool
1 x ball white wool
1 x ball of string
3 x wooden beads
1 x clasp clip with keyring
Link to online instructions with all the tips and tricks you'll need!
What you'll need at home:
A super sharp pair of scissors (one of the 3 secrets to a perfect pom pom)
A toilet roll core - trust me, you'll love this tip
A big sheet or towel to catch all the trimmings!
Suitable for:
This is a great activity for beginners as well as experienced crafters. The kits are designed for adults but would also be suitable for crafty kids aged 10 years and up. 
Cancellation Policy: each sale is final and no refunds for kits will be given.